ABOUT US
Family-owned and operated for nearly two decades, Giants Snacks is headquartered near the edge of Wahpeton, North Dakota. Working alongside our farmers, we prioritize customer-service and "the best of the best quality". Giant Snacks has launched many deals with major league baseball teams such as Colorado Rockies, Texas Rangers, Minnesota Twins, and the San Francisco Giants. With unique seed flavors like dill pickle, bacon ranch, and kettle roast, Giants Snacks focuses on bringing flavor to the next level.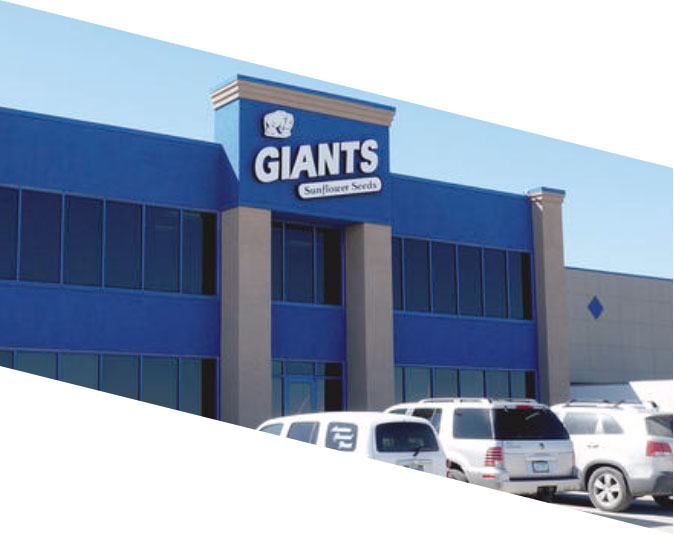 OUR HISTORY
Giants Snacks' history travels all the way back to 1958 when sunflowers were first brought to the Red River Valley. After a continuation of dabbling into the sunflower seed industry for many years, Giants Snacks was brought to life nearly two decades ago. Focused on providing the best quality and customer service, Giants Snacks history continues to excel.
OUR LOGO
Tradition and origin are respected Giants Snacks values. The logo stems from the 'giants of the prairie', also known as a white buffalo from the symbolic Lakota legend. This legend tells the story of a white buffalo appearing from a dark cloud and transforming into a beautiful woman when two hunters were searching for wild game. She became a sacred symbol and taught the Lakota how to pray with the Pipe for future harmony, peace, and balance.
Because of Giants Snacks' hometown value, they knew a white buffalo from legend was a perfect fit. Giant Snacks honors the Lakota legend by featuring the white buffalo on all of our products.